GARDEN OAKS HOUSTON TEXAS
THE STORY
BEHIND THE SUDS
Hello! I'm Andy Dunn. My wife, Angie, and our brewery dog, Ralphie, would like to introduce you to the Walking Stick Brewing Company (WSBC), as well as our tap room and beer garden we lovingly call The Stick. We bought this unique, Garden Oaks property in early 2016. Our strategic vision is to be "craft vertical", simply meaning that we have a role in every step of creating our beer. Locally, we are building a small, neighborhood craft brewery that will serve up to 100 customers in our future taproom. We also plan to self-distribute our beer to local bars and restaurants. In terms of food, our initial plan is to have rotating food trucks serve our patrons. My good friend and partner, Ramon, has a small, working farm in Florida where we grow hops and a wide range of adjuncts that we will add to our beers. We want to have a deep understanding of each element of our creations.
The brewery itself has a 10-barrel brew house built by Portland Kettle Works. They specialize in 3-30 barrel systems manufactured entirely in the US by their fabricators in Portland. Currently, we have enough fermentation and storage capability to produce 2,000 barrels per year. I'm passionate about using US-based fabricators for many reasons, not the least of which is the history of our brewery location. I bought the property located at 956 Judiway in Houston from Milton Tom, an 85-year-old fabricator who used the location as his production site for over 30 years. His wife finally convinced him to retire in 2015. At the time, Milton still maintained perfect vision, never using any sort of eyeglasses (I still marvel at that!!). It seems that he was a local legend, based on his enigmatic personality and the quality of his work. Two years after he has retired, folks still stop by asking about him. We hope to keep some of Milton's legacy in place as part of the brewery's personality.
I first noticed the property one afternoon while playing volleyball and watching the Denver Broncos from across the street at Crow Bar. I fell in love with its industrial vibe. It has an old, metal building perfectly situated at the center of the property – room for a beer garden in front and brewery building in back. The original building needs work to transform it into our tap room, but it has the personality I was looking for.
Why did I decide to open a brewery? Good question. The short answer is that I would have loved to open an oil refinery if producing refined products had a "craft" dimension to it; sadly, it doesn't. It is simply impossible to be a "craft refiner", but can you imagine the possibilities? If you dwell on it long enough, you realize that the physical process of brewing beer and refining oil are not all that different: you begin with a number of inputs, mix them together, alter their molecular structure with certain additives at different temperatures, and produce something else. It requires an impressive suite of tanks and other mechanical equipment, a keen knowledge of science, math and engineering and success is born only from careful attention to process optimization.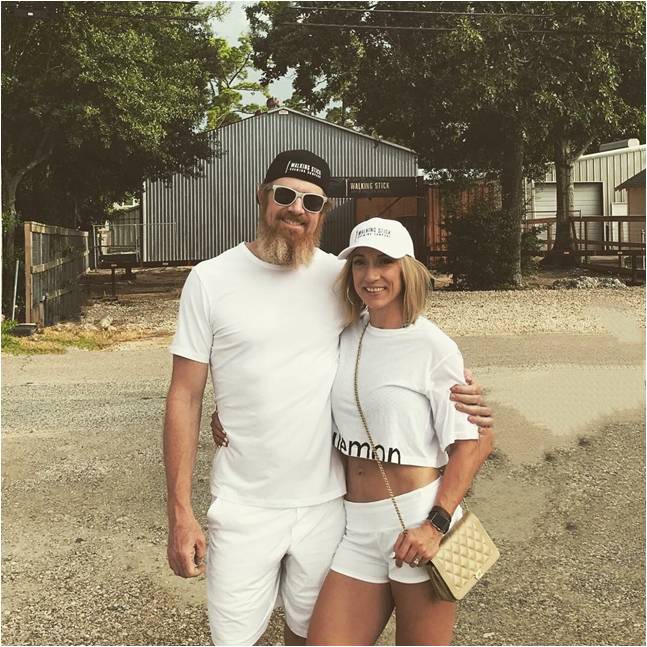 At this point, one might assume that I am a petroleum engineer; I am not. I do, however, have an unusual level of envy for someone with that knowledge set. My professional history has centered on finance, accounting, and energy. I "cut my teeth" dealing with market, credit and operational risks embedded in the large investment banks located in London while working at PriceWaterhouseCoopers. That experience led me to advising energy companies in Houston on the same, relevant issues. As it turns out, you can apply complex valuation theories born on Wall Street to energy assets owned in the heart of Texas. As a result, I found myself working in Houston and fell in love with the city and its people. In all, I spent over 25 years in consulting, the last eight at Deloitte as a Partner in their Advisory practice. My time in London also introduced me to the traditional Pub and British beer styles that we will craft at our brewery.
I grew up in Colorado where we enjoy the full range of outdoor mountain activities. There are 53 mountains in Colorado that are over 14,000 feet in elevation (known as "14ers") and each summer, we make it a goal to bring our Texas friends to the mountains to climb one of them. It is such a unique experience that while difficult, is certainly possible to achieve if you are active and ambitious. We love this attribute of our Rocky Mountains and want to bring a little of that love back to Houston with us. In fact, our beer styles and names are also derived from the Rockies as each beer is named after a 14er. For instance, the "Conundrum Grapefruit IPA" is named after Conundrum Peak (elevation 14,047 feet) and the "Massive Brown Porter" derives its name from Mount Massive (elevation 14,429 feet).
Rocky mountain high
5280 ATTITUDE
We are from Colorado, so all of our beers are named after a Colorado mountain with a summit of over 14 thousand feet (there are 53 total). It is considered a substantial accomplishment to summit even one 14er.
If you visit us and can provide the exact elevation of each summit from the mountains listed above your first pint is on us.
If you visit us and can provide a picture of you on the summit of each of these mountains you will be inducted into the Walking Stick Hall of Fame (enormous beer perks come to all Hall of Famers)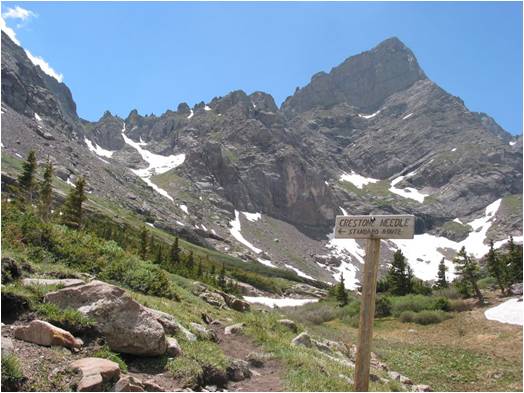 Crestone Peak – Ranked 7th out of 53 at 14,294 feet – Elevation gain 5,700 – 14 miles round distance. The inspiration for our Crestone ESB.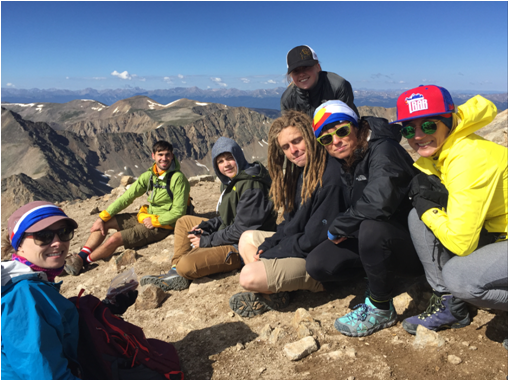 Garden Oaks friends and neighbors, Megan Nesloney and Cristina Danial, with the Dunn clan (Hayley, Drew, Ethan, Ryan and Angie) at the summit of their first Colorado 14er.
The journey is just as important as the destination
BRINGING THE ROCKIES TO HOUSTON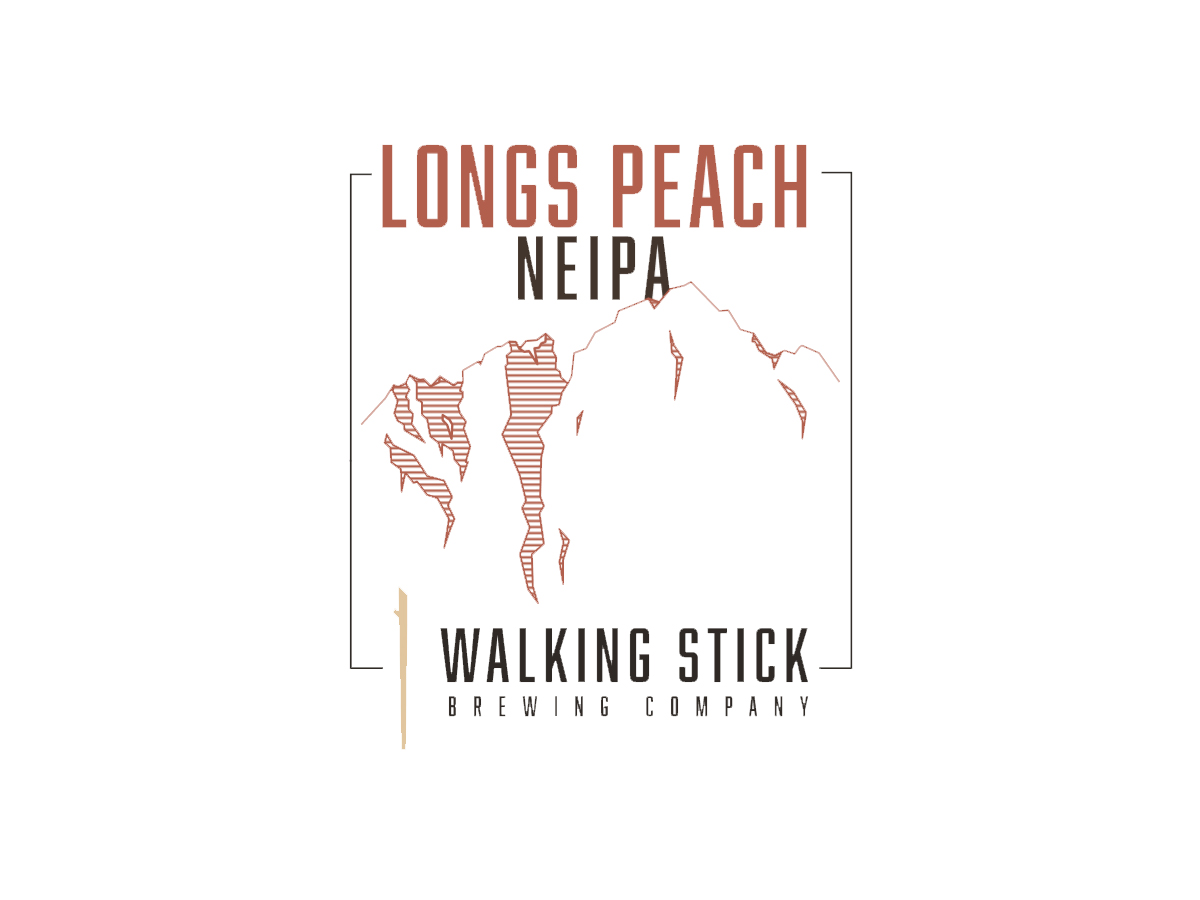 Longs Peach NEIPA
Peach Infused IPA with a twist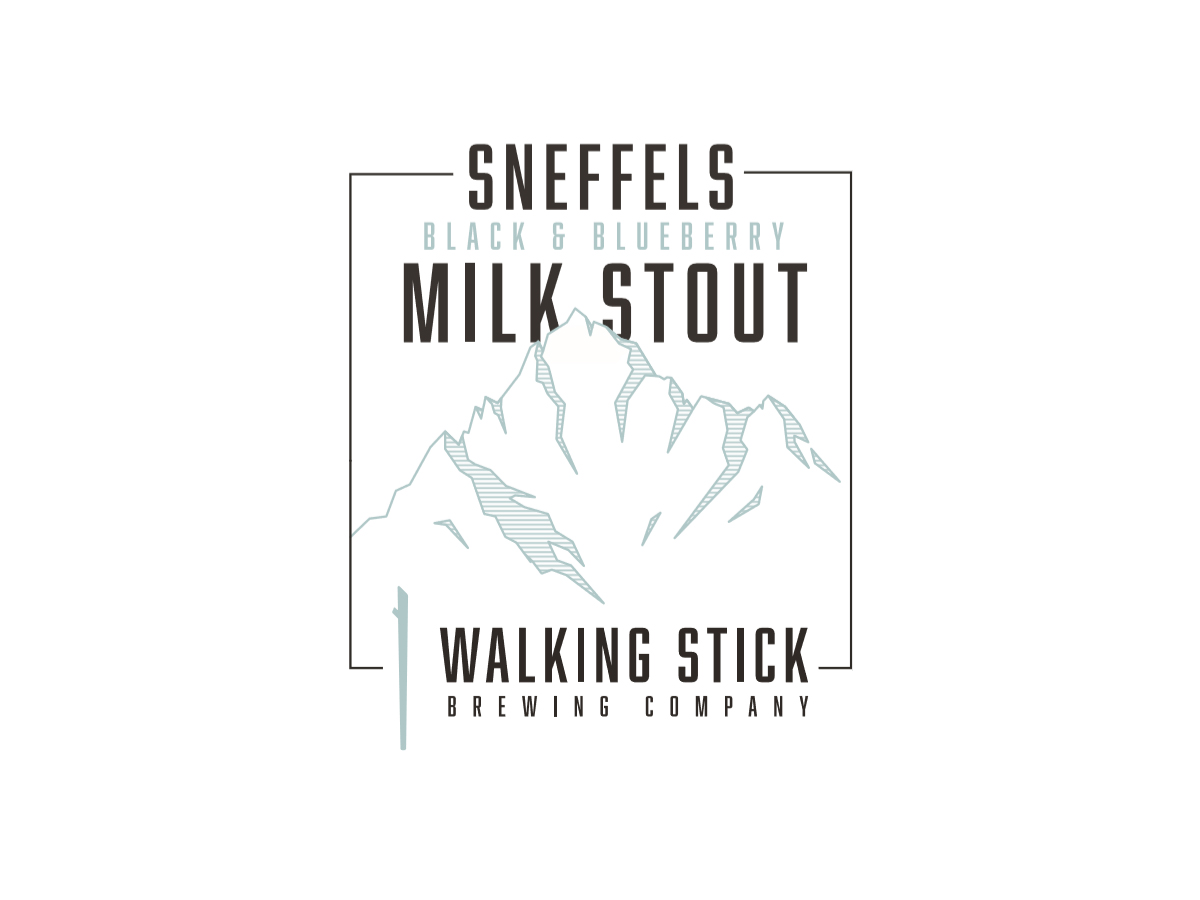 Sneffels Black & Blueberry Milk Stout
Stout brewed with lactose, blackberries and blueberries