Blonde Ale
Easy drinking, mild, low ABV. The perfect blonde to spend the afternoon with. Anyone new to craft beer would feel comfortable with this gateway brew. She reminds you of the lagers you typically choose at your local dive bar but there is something more that stays with you after that last sip. It will bring you back for more.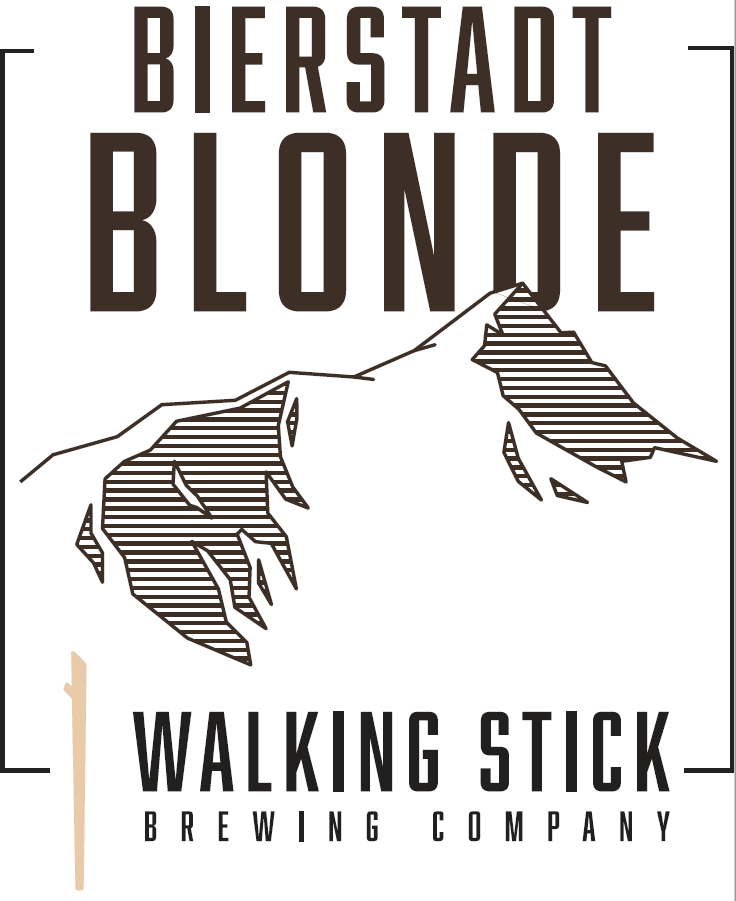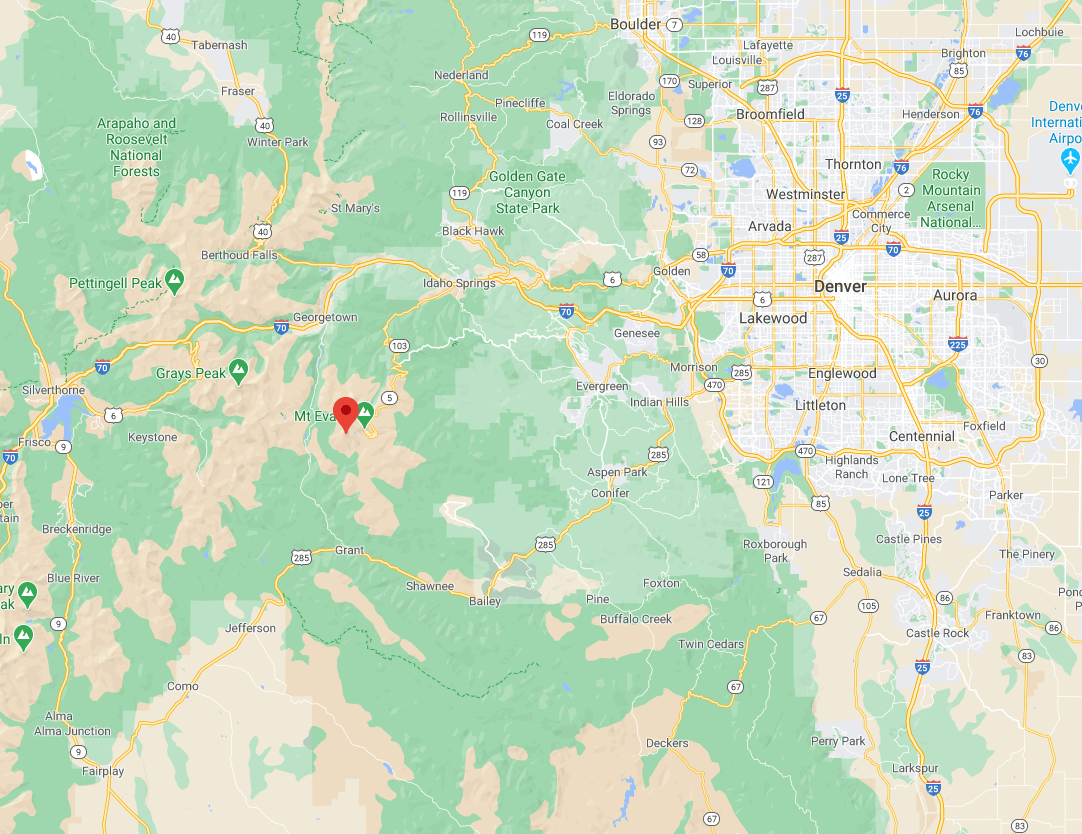 About the Mountain:
Mount Bierstadt – Front Range
Ranked 40th out of 58 at 14,060 feet – Elevation gain: 2,850 – Distance: 7 miles – Rating: Moderate, Class 2
In 1914, the peak was named in honor of renowned western landscape painter, Albert Bierstadt (1830-1902), who visited Mount Evans in 1863 and "may well have made the first ascents of both Mount Evans and Mount Bierstadt". Bierstadt immortalized Mount Evans in his famous 12-foot x 7-foot oil painting "Storm in the Rocky Mountains," dated 1866.
Sunlight Saison/Mountain berry saison
Belgian Saison
This traditional farmhouse-ale originated in the agrarian French-speaking regions of Belgium. Traditionally light in color, mild and high in carbonation, this style was brewed for working-class villagers, farmers and seasonal farm hands. Perfect for the families of Garden Oaks!! (Our Mountain Berry Saison adds blueberries and blackberries to our saison for a sassy alternative)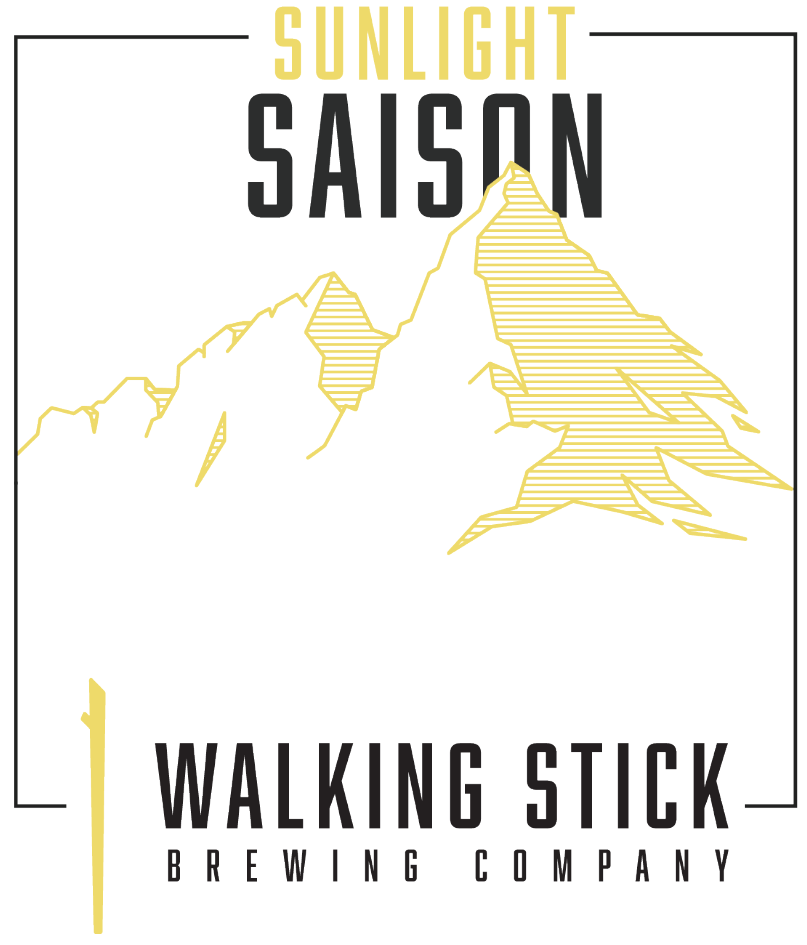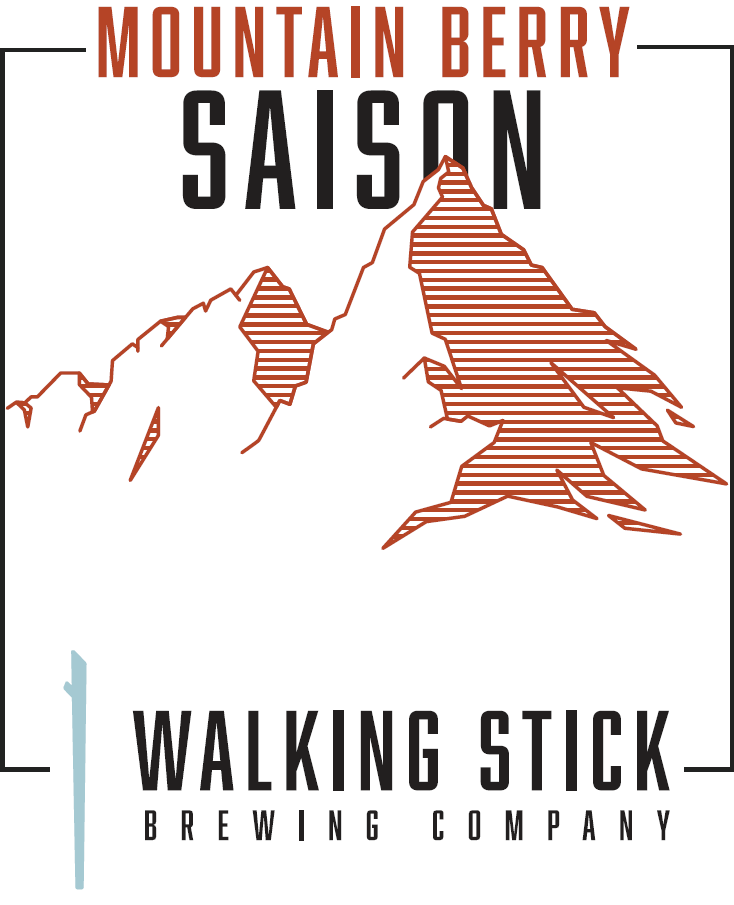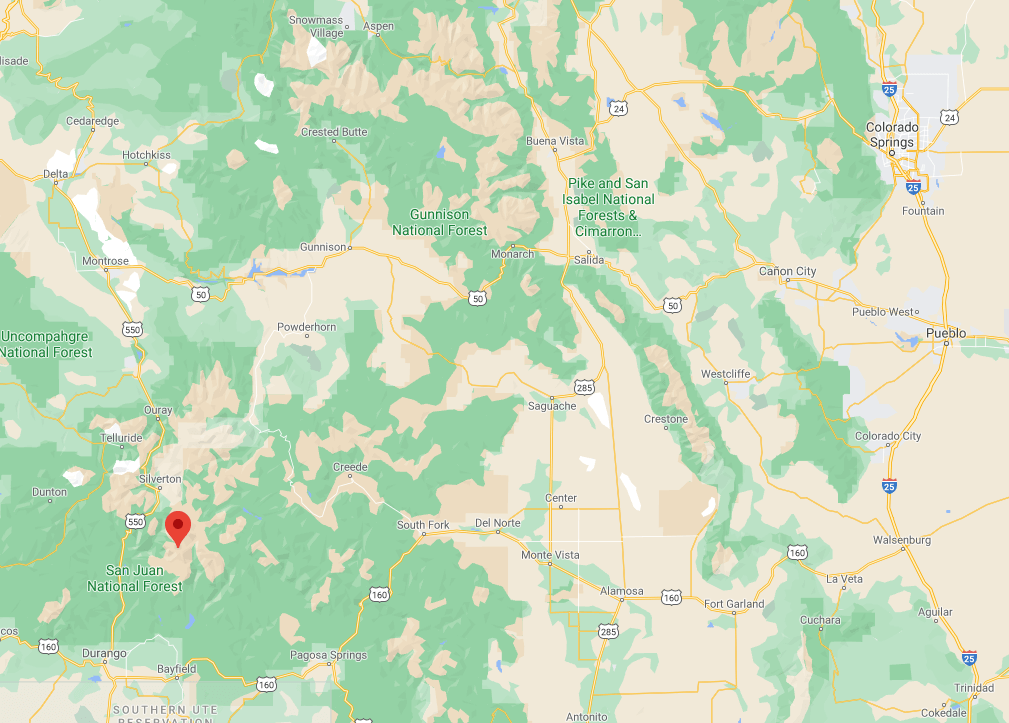 About the Mountain:
Sunlight Peak– San Juan Range
Ranked 42nd out of 58 at 14,059 feet – Elevation gain: 6,000 – Distance: 5 miles – Rating : Very Difficult, Class 4
When the Hayden Survey topographer Franklin Rhoda viewed the Needle Mountains from a distance in 1874, he wrote that the range always gave his companions a feeling of uneasiness when they observed the frequent storm clouds hovering around the pointy summits. Sunlight was named by the U.S. Geological Survey when they mapped the Needles Mountains in 1902.
An earthy, crisp British style pale ale with a light, malt background. Brewed with pale malt and ale yeast, our pale ale bridges the gap between our blonde and saison and our darker porter and stout. It is full of flavor, but not too heavy. The style is very approachable.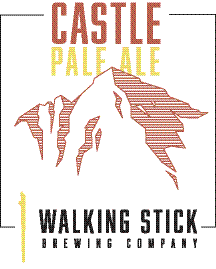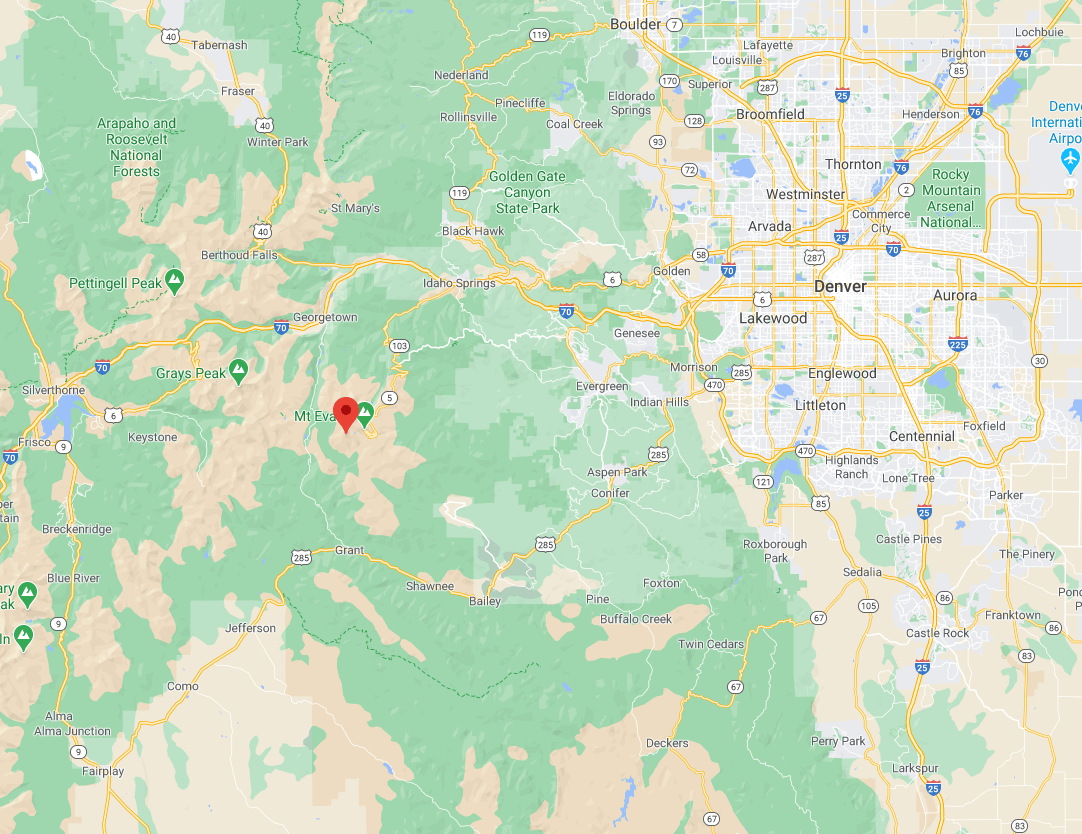 Castle Peak – Elk Mountains
Ranked 12th out of 58 at 14,265 feet – Elevation gain: 4,600 – Distance: 13.5 miles – Rating: Difficult, Class 2
The Hayden U.S. Government Survey of 1874 named this peak for the striking towers along its ridges. Ferdinand V. Hayden, M.D. conducted a comprehensive geological survey of Colorado in the 1870s and was responsible for naming a number of Colorado's 14ers.
Crestone ESB/slowpokes esb
Traditional British Extra Special Bitter
We use a slate of British malts including Maris Otter, medium and medium dark crystal all sourced from the UK in our extra special bitter. While we don't import the waters from Burton upon Trent, we do take care to adjust our water's chemistry to replicate the mineral profile of this iconic water. Three traditional British hops including Fuggles, Challenger and East Kent Goldings give it that good English aroma and taste. (We also pair this ESB with Slowpokes cold brew coffee for a fine coffee/beer hybrid with a low ABV. A perfect morning choice)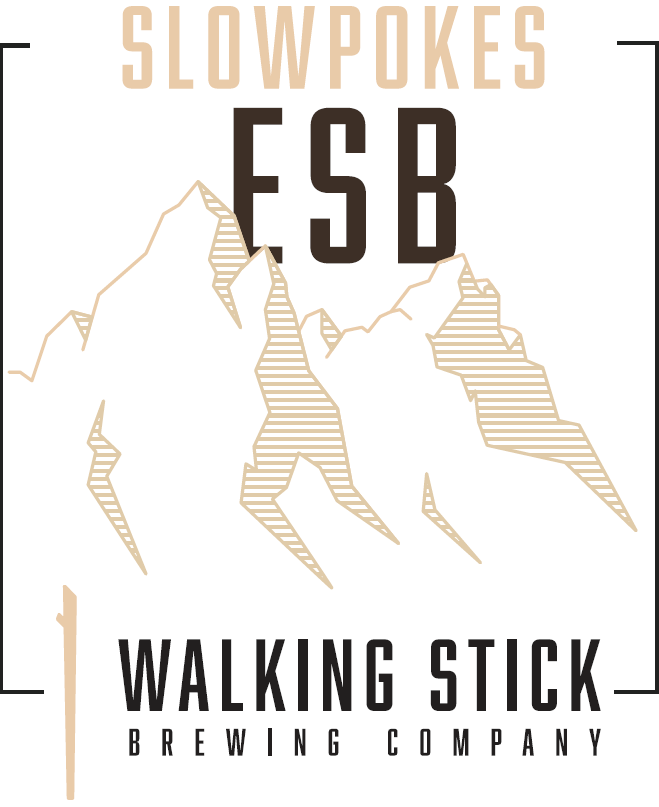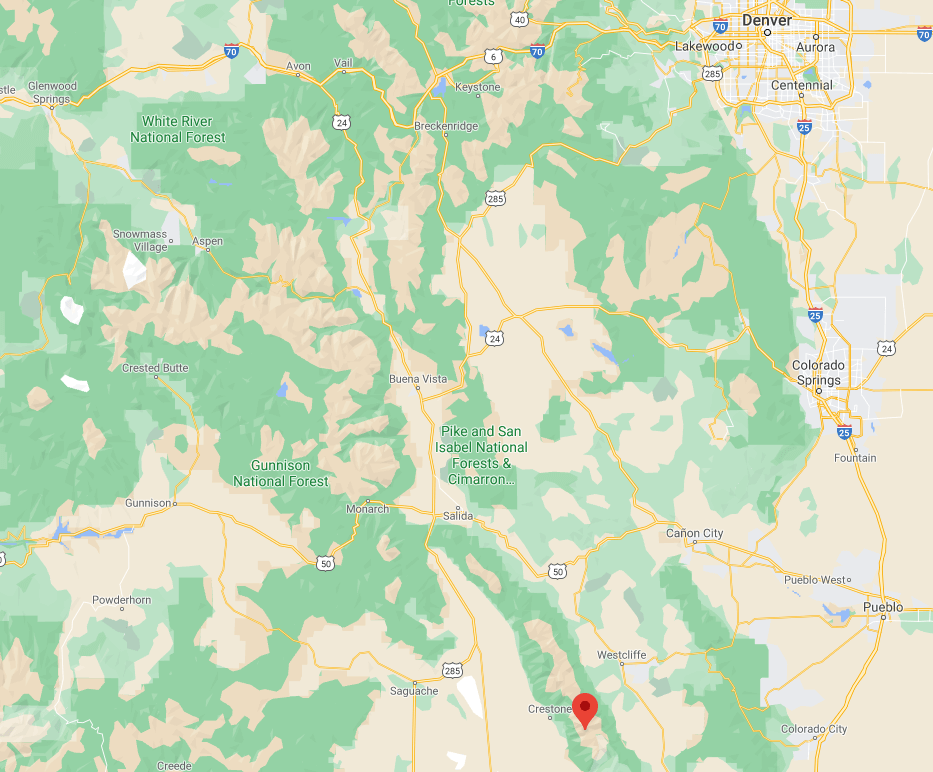 Crestone Peak – Sangre de Cristo Range
Ranked 7th out of 58 at 14,294 feet – Elevation gain: 5,700 – Distance: 14 miles – Rating: Very Difficult, Class 3
Some time before 1853, trappers and traders entered the San Luis Valley (west of the Crestones) and saw some resemblance between the Crestone Group (The Needle, the Peak, and Kit Carson) and the three Tetons of Wyoming, which were the best known mountains of the west. Thus, the Crestone Group is called the Trois Tetons on the Wheeler Survey's maps of 1877 and 1879.
Traditional British Porter
Our brown porter combines British Maris Otter and German Vienna malts with Belgian chocolate and German medium crystal  malts to give it a rich brown color. Not as dark as a stout, just "massively brown". Flaked barley adds a good head to any pour.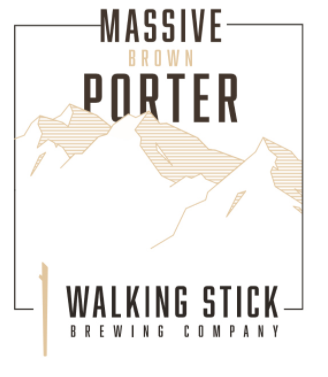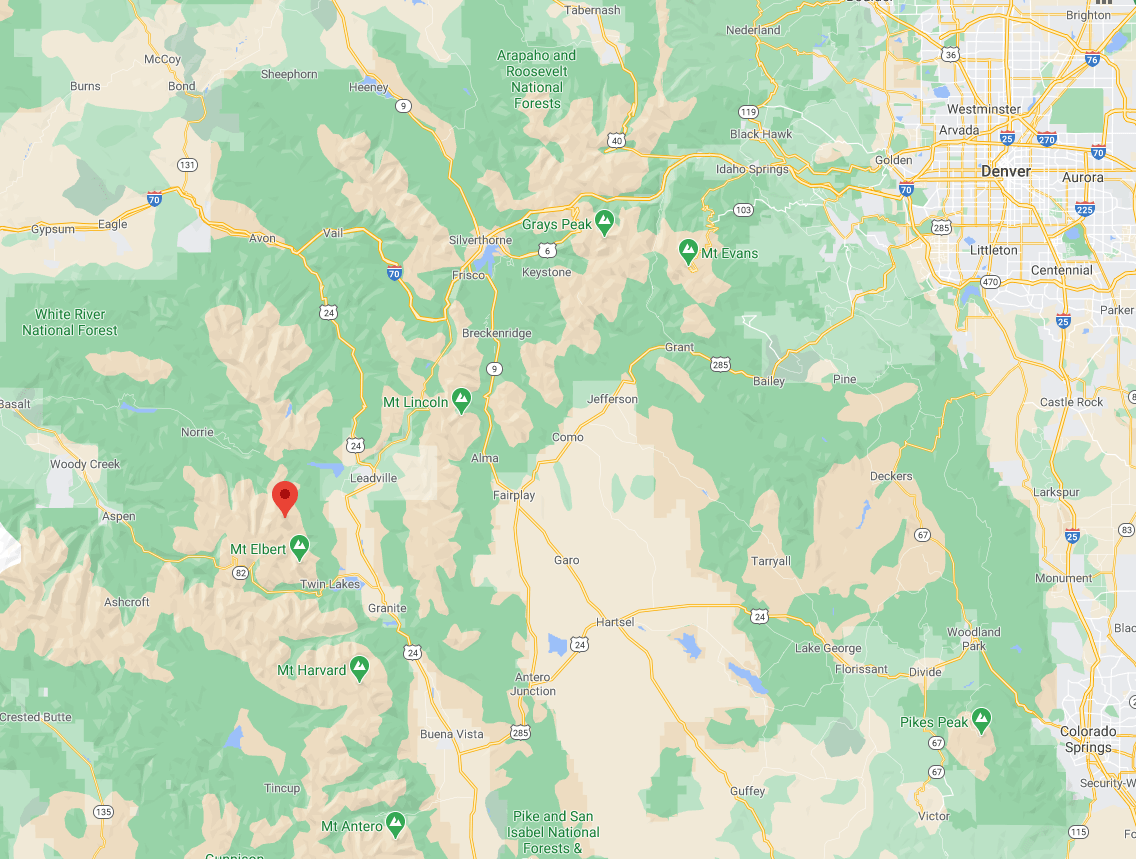 Mount Massive – Sawatch Range
Ranked 2nd out of 58 at 14,421 feet – Elevation gain 4,500 – Distance: 14.5 miles – Rating: Moderate, Class 2
The mountain was named for its shape and size, and was known by its current name before 1873. The Hayden and Wheeler U.S. Government Surveys both referred to the mountain as Mt. Massive. Over the years, there have been numerous unsuccessful attempts to change the mountain's name from Massive to alternatives such as McKinley, Gannett, or Churchill.
Sneffels Black & Blueberry Milk Stout
Berry Infused Imperial Milk Stout
Our milk stout is darker, sweeter and stronger than our porter. The blackberries and blueberries included in the conditioning give it a subtle accent of two of our favorite berries we picked as kids during our summer visits to central Michigan and northern Oregon growing up.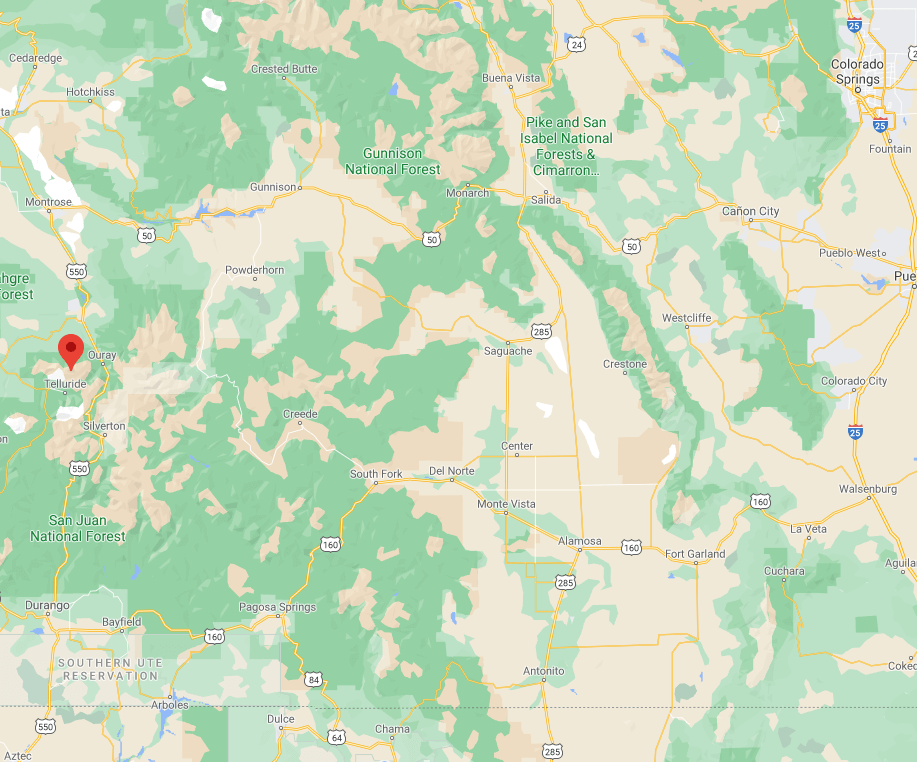 Mount Sneffels – San Juan Range
Ranked 29th out of 58 at 14,150 feet – Elevation gain: 2,950 – Distance: 6.5 miles – Rating: Easy, Class 3
Standing in Blue Lakes Basin beneath the mountain, early climbers compared the dramatic abyss to the great hole in the earth through which Arne Saknussemm reached the center of the earth in Jules Verne's 1864 novel, "Journey to the Center of the Earth." Endlich agreed with this analogy and, pointing to the great peak above the abyss, exclaimed, "There's Snaefell!", referring to the Icelandic mountain that rose above the hole in the earth in Verne's novel. This original name was pronounced by the local residents as "Sneffels"–a misnomer that found its way onto later maps and survives today.
Traditional India Pale Ale infused with Grapefruit Zest
What can supercharge a double IPA more than an overloaded portion of hops? Grapefruit zest of course. We use a healthy portion of zest in the boil and fermentation process. This provides a unique, complementary grapefruit essence to both the aroma and taste of each pint.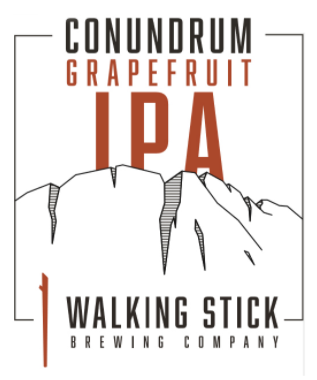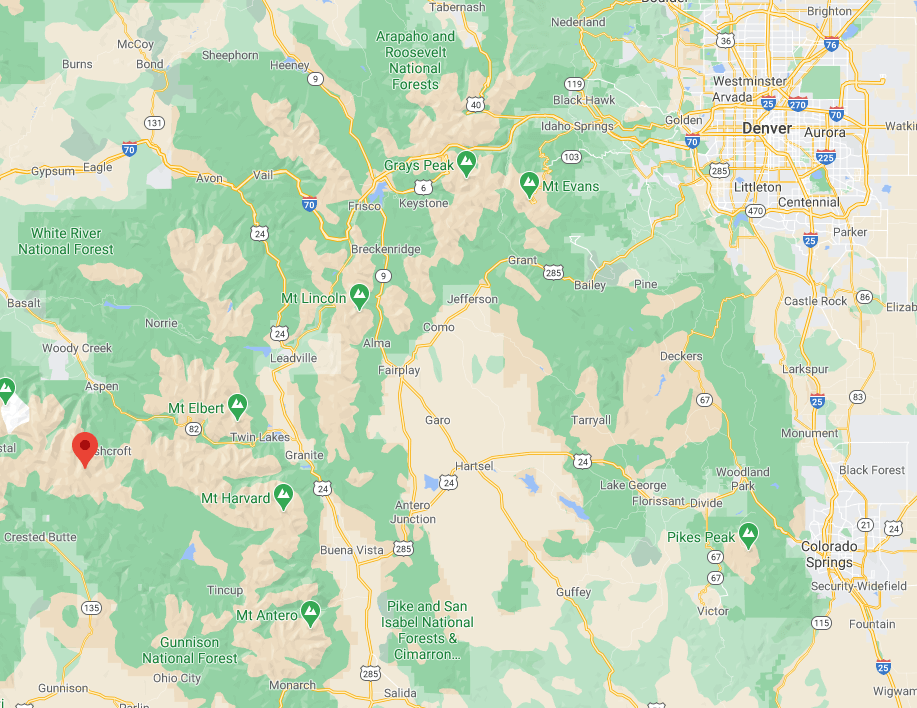 Conundrum Peak – Elk Range
Ranked 41st out of 58 at 14,060 feet – Elevation gain: 4,850 – Distance: 14.5 miles Rating: Difficult, Class 2
The mountain's name, which denotes a paradoxical, insoluble, or difficult problem, comes from the creek and hot springs of the same name found nearby. Prospectors originally named the creek after finding traces of gold and following the stream upward to its source in a fruitless search for the Mother Lode.
Blanca Witbier IPA
German Wheat Beer brewed with Coriander and an extra dose of Hops
White beer (called Witbier in Flemish) is a wheat-style ale from the farming region east of Brussels.  Brewed with Pilsner and wheat malt with flaked wheat to add an extra dose of haze and flavor "sharpness". Coriander provides a complex nutty and citrus flavor. We then use more than our fair share of Willamette, Cascade and Citra hops to supercharge the bitterness levels to nearly four times the normal wheat beer style.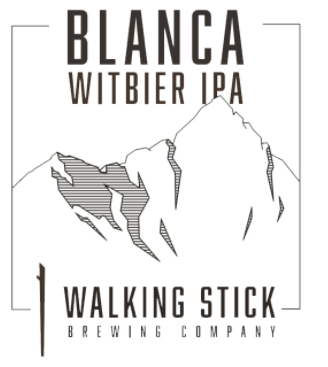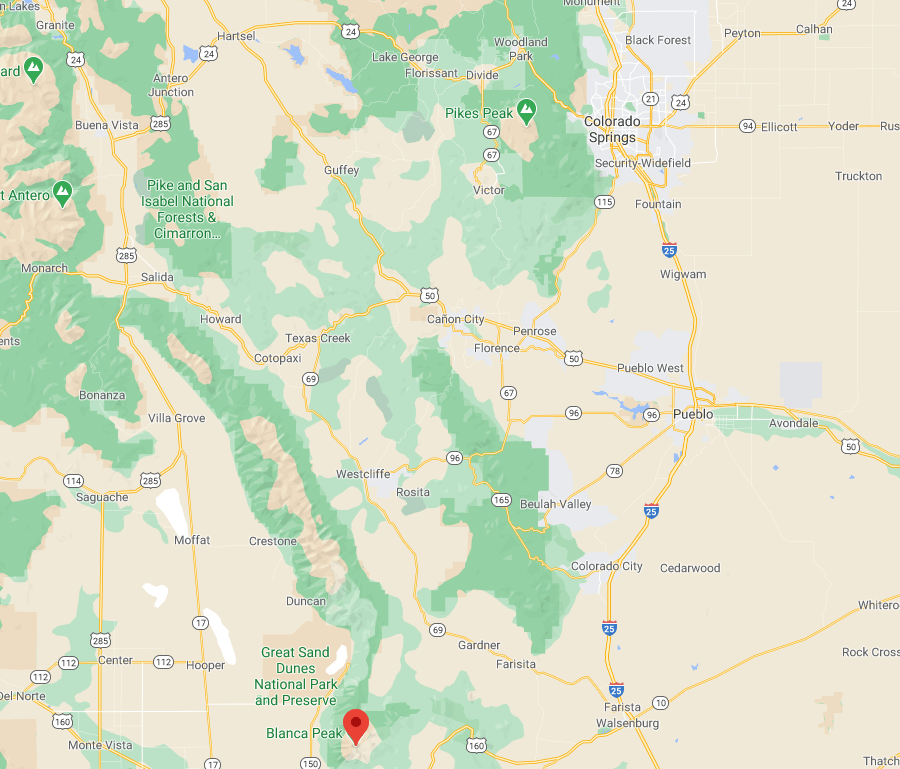 About the Mountain:
Blanca Peak – Sangre de Cristo Range
Ranked 4th out of 53 at 14,345 feet – Elevation gain: 6,500 – Distance: 17 miles – Rating : Difficult, Class 2
"Sierra Blanca" (Spanish for "white sawtooth mountains") is used to designate the group of peaks that includes Blanca Peak, Little Bear Peak, Ellingwood Point, and Mt. Lindsey. The name probably refers to the snow that perpetually covers the tops of the highest peaks. Sierra Blanca was used to refer to this sub-range of the Sangre de Cristos as early as 1853, when Lieutenant E.G. Beckwith mentioned it in his report of the Gunnison Expedition. Blanca Peak is the name given to the highest summit of this group of mountains.
Longs Peach NEIPA
Mosaic NEIPA
Longs Peach has no peach!! The peach essence we strive for is invoked by the interaction of our Mosaic hops and the yeast we use. Longs Peach earned its name because of our experience climbing Longs Peak in our youth. After a full day of climbing to the summit, we were exhausted and starving. The only food we had to eat was a crushed peach at the bottom of our pack. Best peach ever!!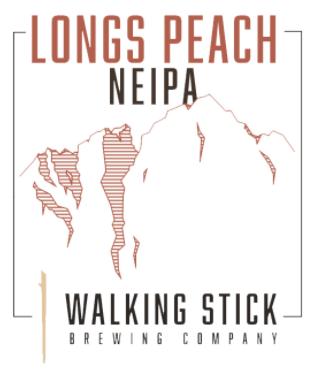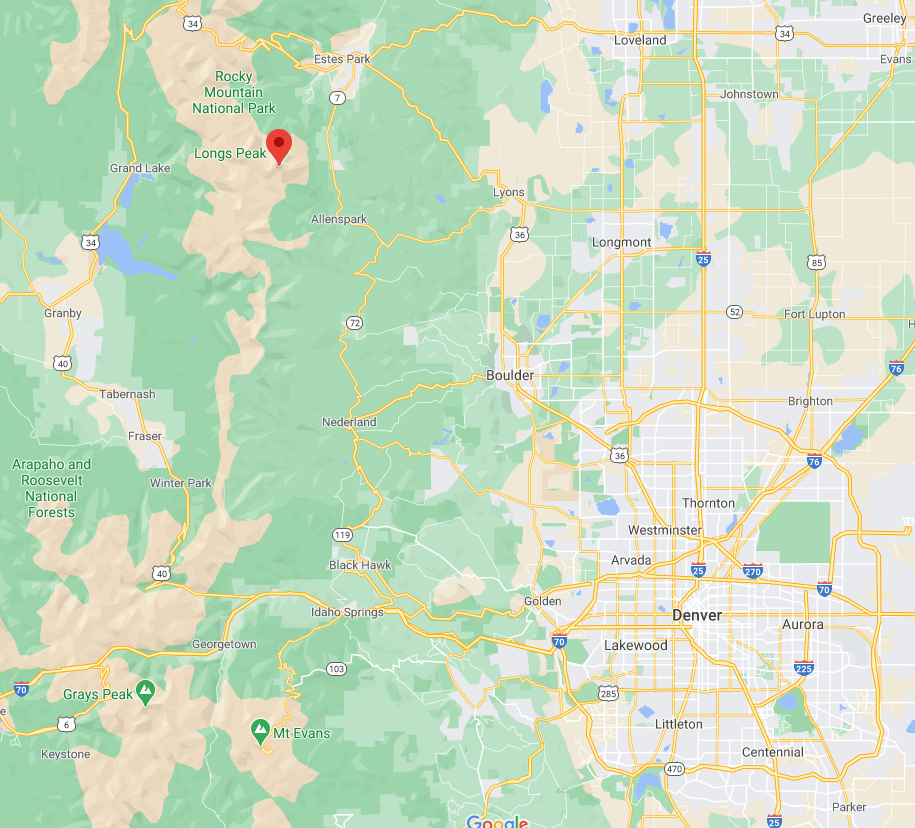 About the Mountain:
Long Peak – Front Range
Ranked 7th out of 58 at 14,255 feet – Elevation gain: 5,100 – Distance: 14.5 miles – Rating: Difficult, Class 3
Longs Peak is a prominent mountain summit in the northern Front Range of the Rocky Mountains. The fourteener is located in the Rocky Mountain National Park Wilderness, 9.6 miles southwest of Estes Park. Longs Peak is the northmost "fourteener" in the Rocky Mountains and the highest point in Boulder County. The mountain takes its name from Major Stephen H. Long (1784-1864), whose expedition made the first recorded sighting of the peak on June 30, 1820.
Humboldt Hazy
Citra NEIPA
This version of our New England style IPA is heavily dry hopped with Citra Cryo and mashed in at a higher temperature to reduce the target ABV just enough to make it an easy drinker.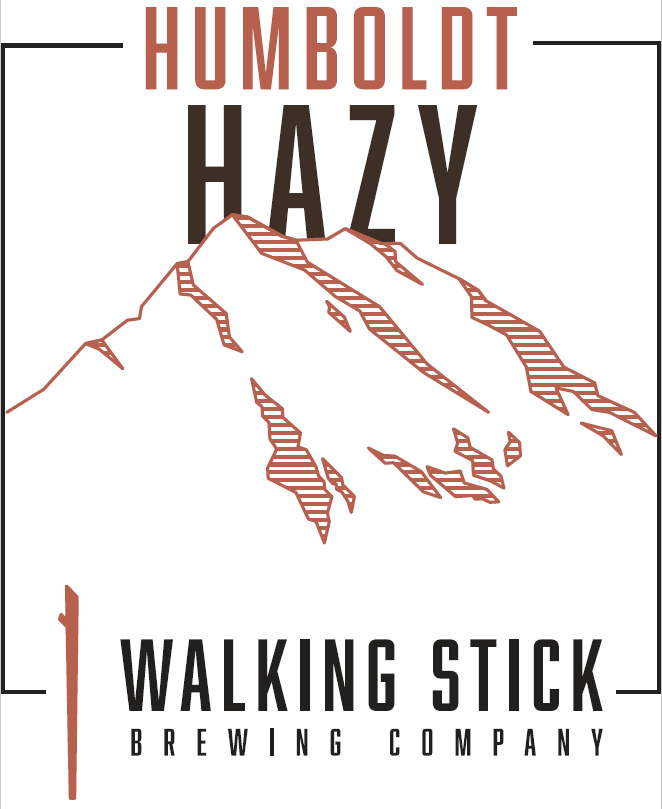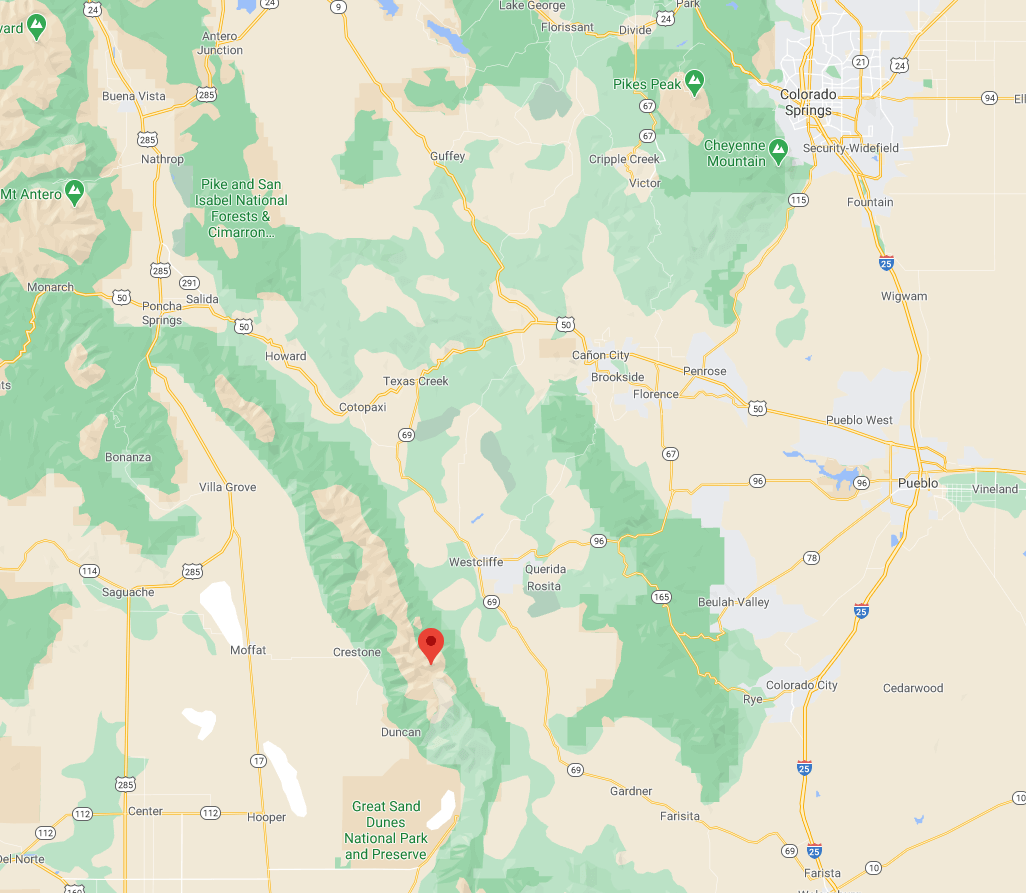 About the Mountain:
Humboldt Peak – Sangre de Cristo
Ranked 39th out of 58 at 14,064 feet – Elevation gain: 4,200 – Distance 11.0 miles – Rating: Moderate, Class 2
In 1874, Leonard Frederick discovered a vein of silver on the west slope of the Wet Mountain Valley. He constructed a mine to excavate the ore, and for many years the immigrants of the valley worked there for a sizeable profit. Frederick called his mine the Humboldt, in honor of Alexander von Humboldt (1769-1859), eminent German geographer, explorer, and mountaineer. The immigrants of the valley gave the mountain above the mine the same name.
San Luis Simpaticoe
Simcoe and Cascade NEIPA
Our third edition of our NEIPA utilizes Simcoe hops. Simcoe includes hints of citrus, passion fruit, apricot, and berry. It also has the essence of pine and earthy scents that remind us of our Rocky Mountain roots. They provide a complex alternative slightly dryer than our other NEIPAs.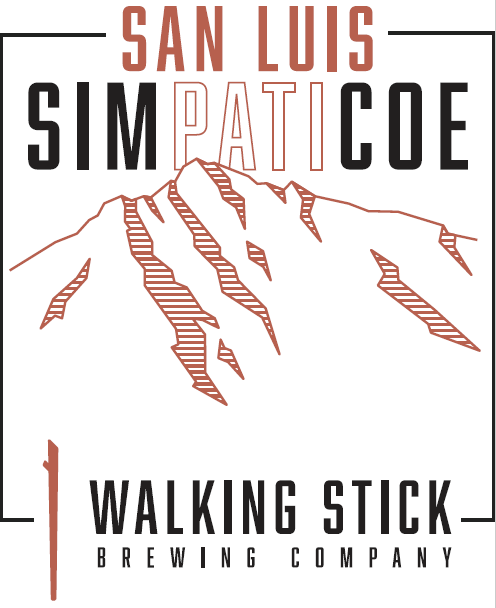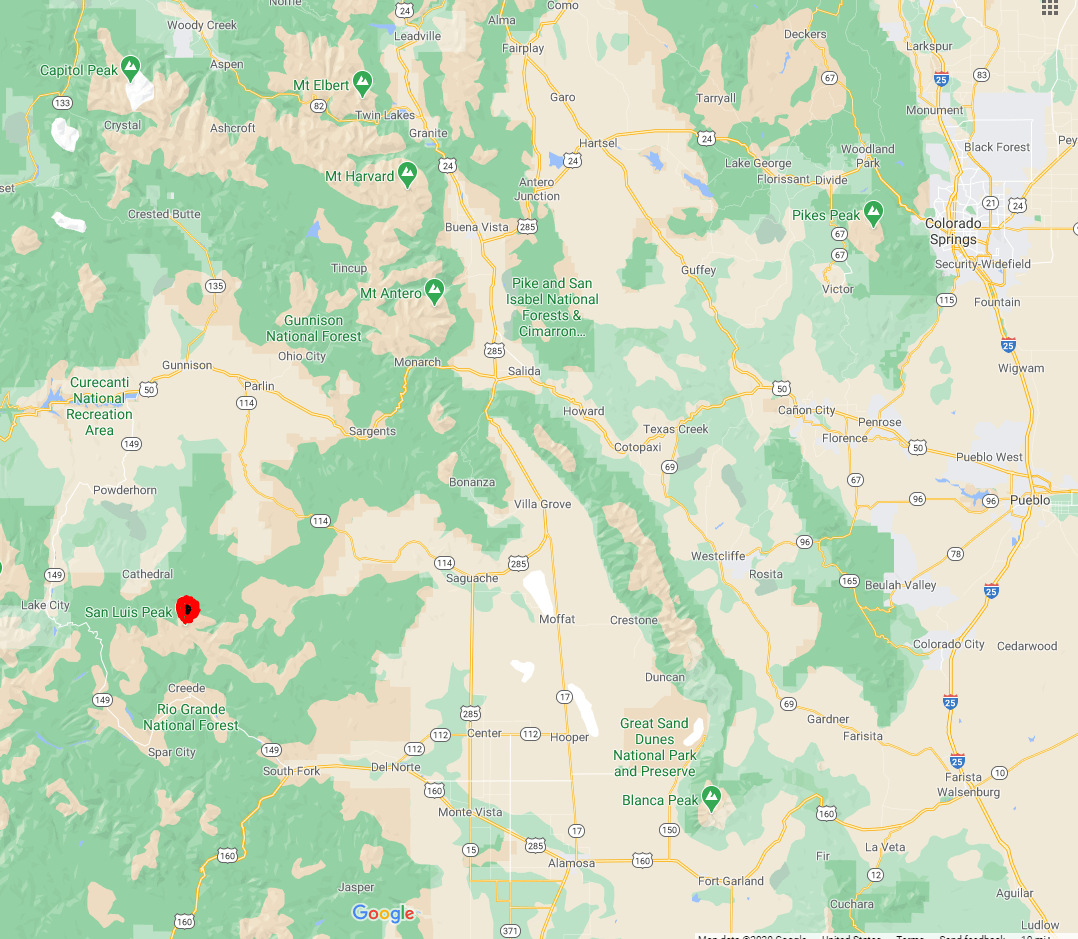 About the Mountain:
San Luis Peak – San Juan Mountains
Ranked 54th out of 58 at 14,014 feet – Elevation gain: 3,600 – Distance13.5 miles – Rating: Easy, Class 1
The mountain's name, which first appeared on Hayden's 1877 Atlas of Colorado, is probably taken from the name of the valley that lies at its base. The valley was named by an early unknown Spanish explorer, the patron saint of whose village was San Luis.
Reviews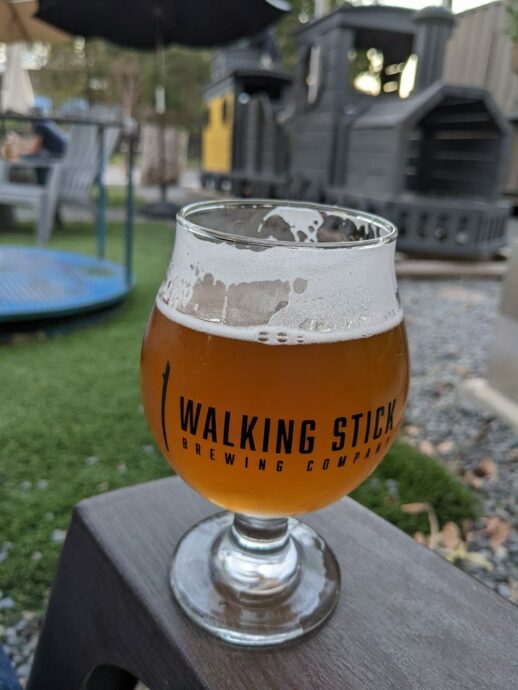 "Great local neighborhood brewery! All the beers I tried were amazing (I love IPAs). Family oriented feel and the staff was very friendly. They have food trucks, Chef Marcela's Kitchen was there and the had tasty healthy options (staff here was also super friendly). I'll definitely be coming back to unwind here with (or maybe without) the family!"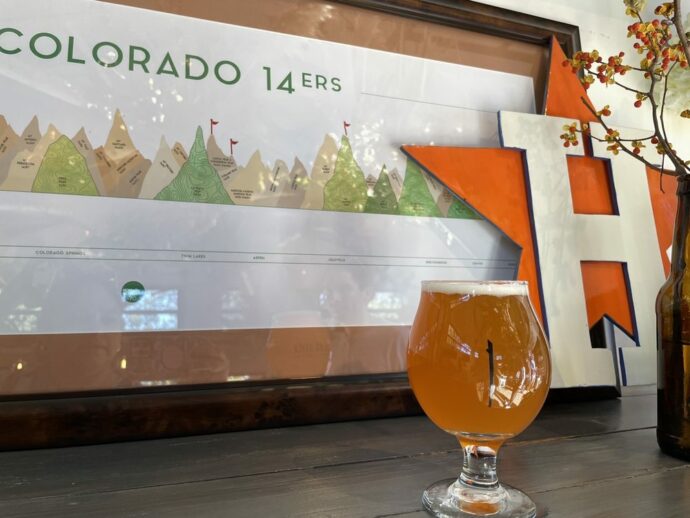 "Alright, Houston, youve convinced me that the brewery scene in Texas is becoming something. We stopped by on a recent trip to family and really appreciated the vast patio spaces and open seating areas. After peeking & poking around for bit, we had an itch we just couldn't scratch...Longs Peach? Crestone? Sneffles? Something was fishy & felt a bit close to home so we had to ask...is there a CO connection? Yep! Most of the beers are named after hikes the owner did in and around CO so we immediately loved it. The beers were pretty tasty and so much better than we expected. The atmosphere was also a friendly reminder that breweries can be kid friendly spaces, again a bit of Colorado culture that we don't usually see in and around Texas.  It felt welcoming and unpretentious, unlike so many other places Ive visited in my years of traveling to Houston. Even though we're born & raised Texans living in CO, the CU brick from Folsom field helped us like this place even more- sko buffs!"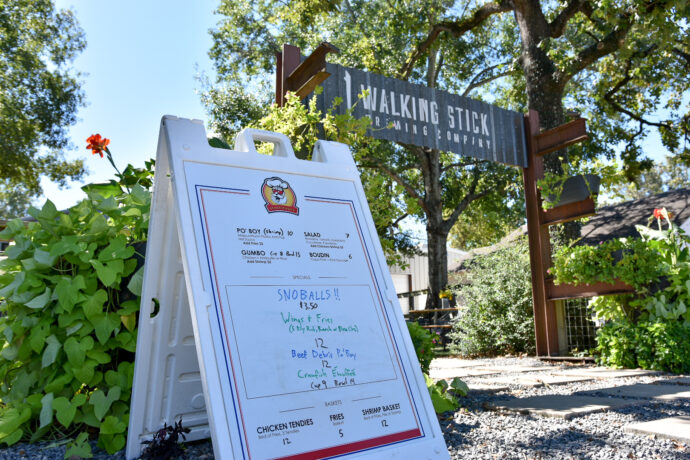 "Absolutely LOVE this place. The beer tastes great, there's always something for my husband and I to drink. Atmosphere is very relaxing and comfortable. I wish I lived closer to this place so I could visit more often."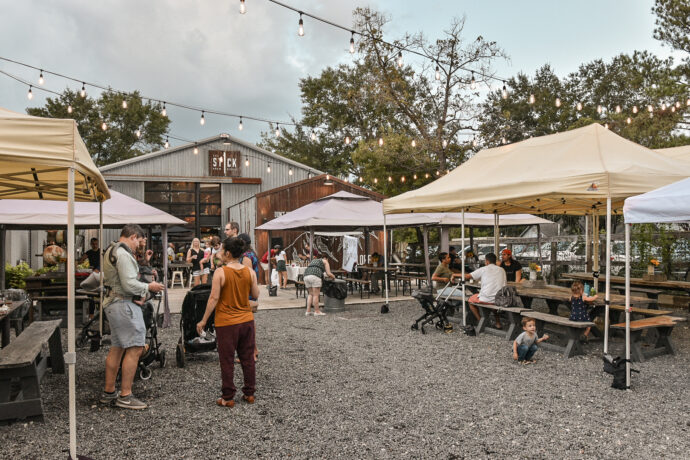 "

Nice chill vibe. Music playlist during our visit was great and gave a good vibe. I'm not a beer person but liked a couple of their offerings - blonde and peach.

"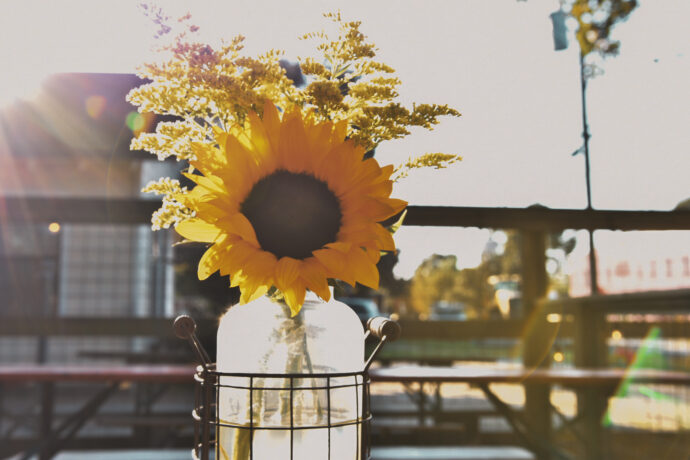 "We've been coming to Walking Stick for years and it only gets better and better. You can't beat both of their beer gardens and the inside is always changing with the seasons. Fresh flowers every week with so many events for the community to engage; run club, steak night, yoga, etc. This is our go-to spot for the beer, atmosphere, and super friendly staff. 10/10 recommend!"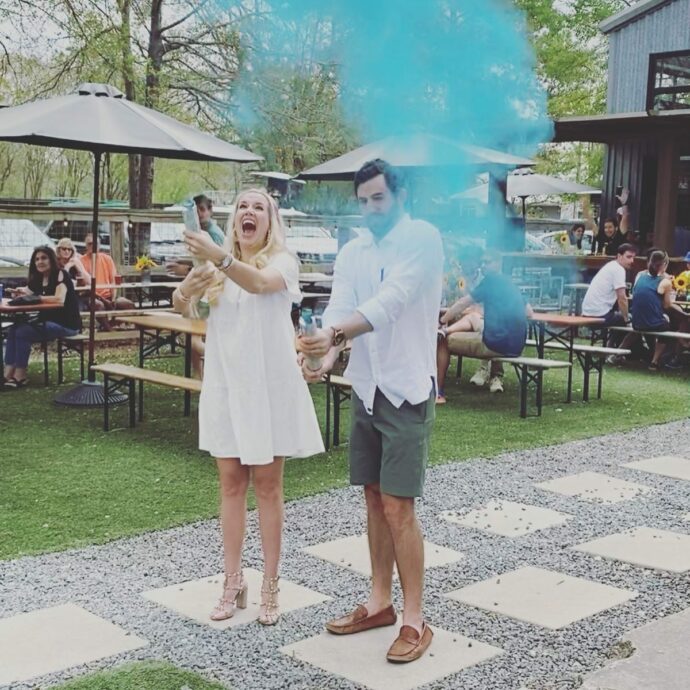 "We LOVE walking stick. I had my gender reveal here. It's settled nicely off major roads, extremely kid friendly, the service is impeccable and the atmosphere is lovely. It's very lush and green and indoors they have the most beautiful floral installations. Definitely a great spot for families or just for a night of beers. They also serve wine!! Highly recommend."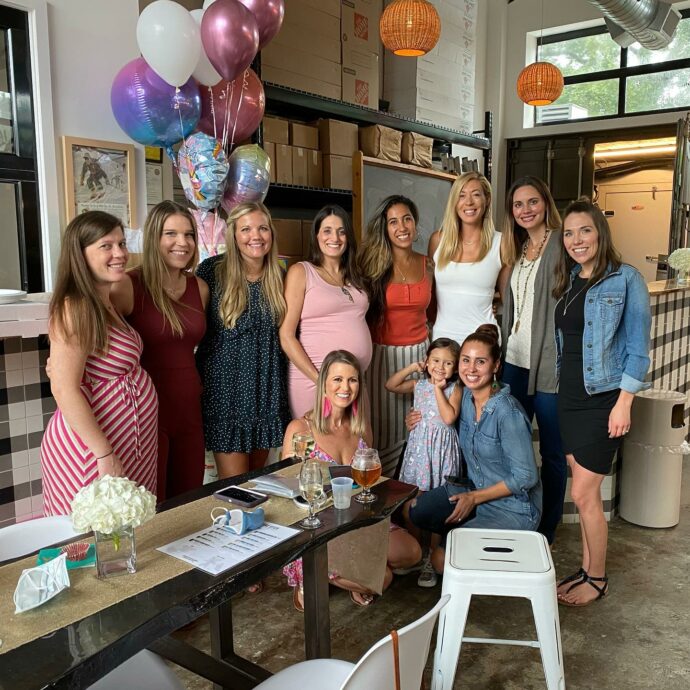 "I attended a baby shower here & the atmosphere was amazing! You can't beat the service & the people that work here are so friendly. The flowers scattered around make such a fun touch! I love that there are both beer & wine options. There is always something fun going on here & the location is so perfect! If you want somewhere you can sit indoors but still have that outdoor feel, it's great for this too- you can go in all different types of weather! Family friendly which is so nice for those that have little ones but still want to enjoy a patio! Highly recommend!"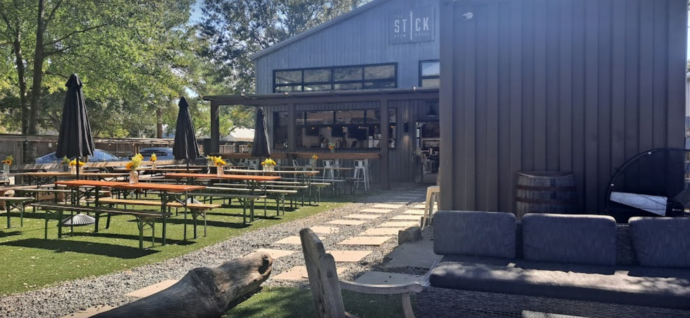 "Absolutely great beer and good food. Service has been incredible. The place is tucked back a little but is nice because you don't hear the road. Sandwiches were great and so were the flights."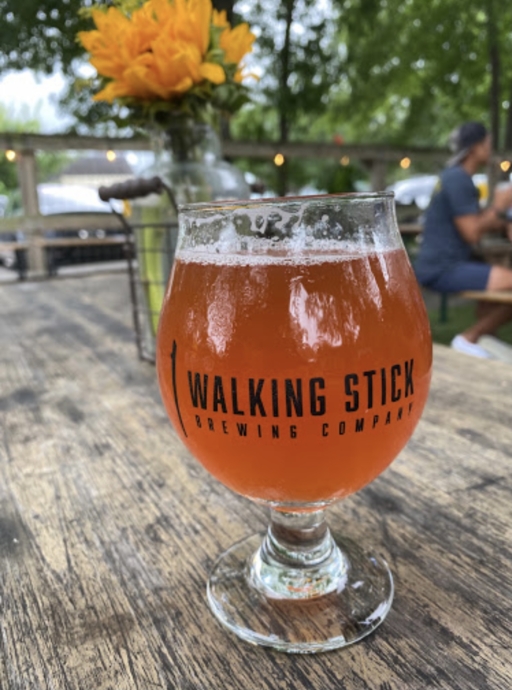 "This place has some great beers! What a way to compliment it with a comfy atmosphere like what they have to offer. It's such a great place to just kick back and enjoy a few rounds!"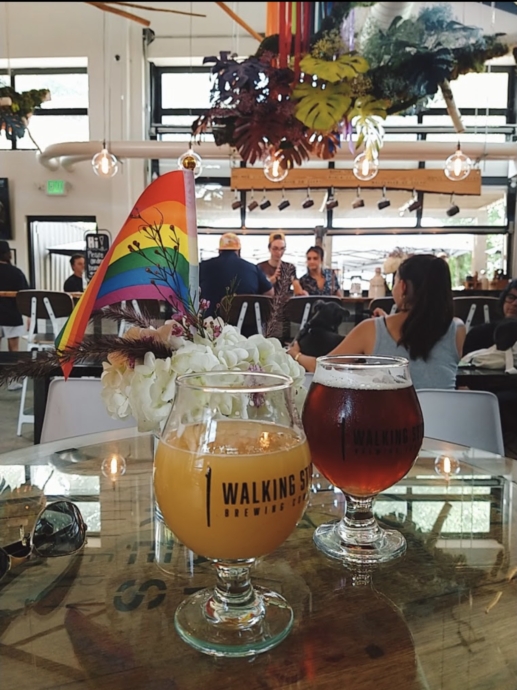 "Beautiful Terrace and interiors. Dog and family friendly. Nice staff and costomers! Love San Luis IPA."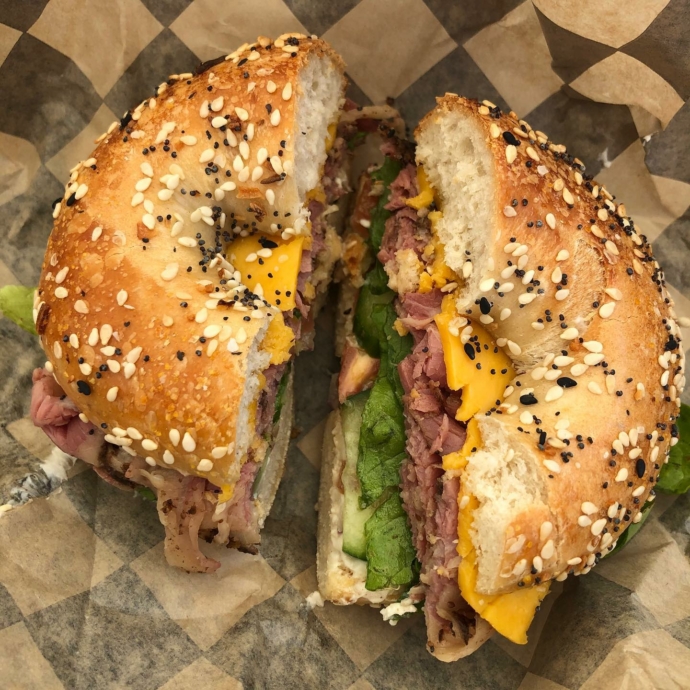 "What a great brewery! Everything was super fresh and really tasty. Loved the peach IPA and the Castle. The bagel sandwiches were delicious. Thomas was very friendly and gave great advice. Totally recommend going and enjoying really good beer. Fun atmosphere and kids friendly as well."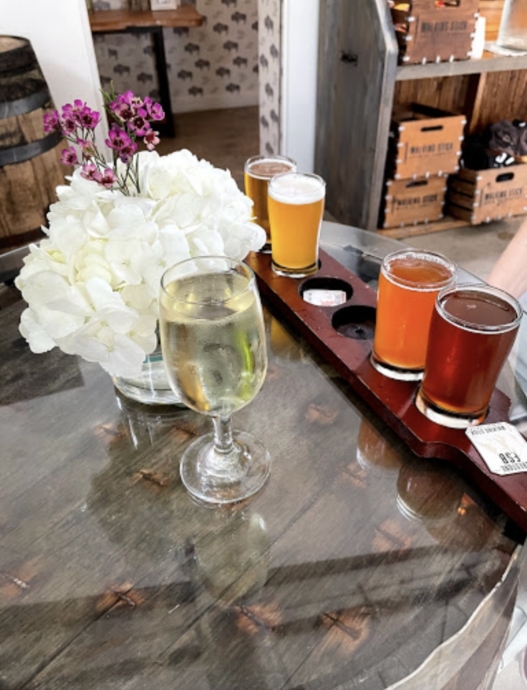 "The brewery is located in a neighborhood so as you drive you may be confused to where this place is but once you see it you are good. The place is very big and spacious, the service was okay not amazing but not bad either. They have a variety of beers, wine, and snacks. I do hope is locally owned and not owned but those huge beer companies. As soon as you walk in I smelled the flowers, the decor is chic but country; so beautifully decorated and very clean."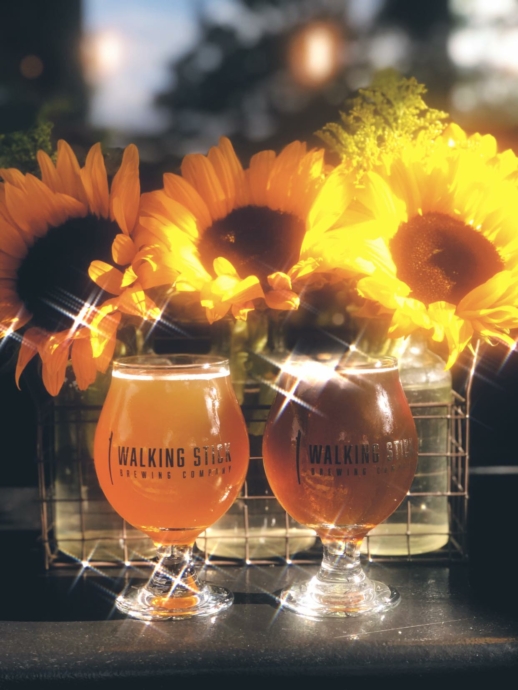 "I want to start by saying just how amazing this brewery really is. I've been there twice, once to eat the delicious Cajun food that was available on the day I went, and second to spend time with friends. Both of the times I went, I experienced the most fun I've ever had at a brewery. The owners daughter had a balloon stuck on the (very high) ceilings, and the owner made it his mission to get that balloon down, while the entire bar was erupting in laughter. I have yet to see any other brewery or bar in the entire world get that excited over a simple balloon. Every single person in the bar (even kids) were invested so much into this balloon, and I think it's safe to say everyone got headaches from how hard everyone was laughing and enjoying this. The owner was easily the nicest owner of a establishment I have ever met, and his family were absolutely delightful. Not being from Houston, I was unsure about how the brewery was but was recommended by my girlfriend. It's hard to understand how absolutely anyone could have anything less than a 5 star experience, but ultimately, this brewery deserves more than 5 stars simply because of their hospitality. Being a tourism major in college, this is the place I talk about most when making references for people on where to go for a wonderful time when they travel to the Houston area. Thank you to the owners for being so friendly and being so hospitable. I will be back."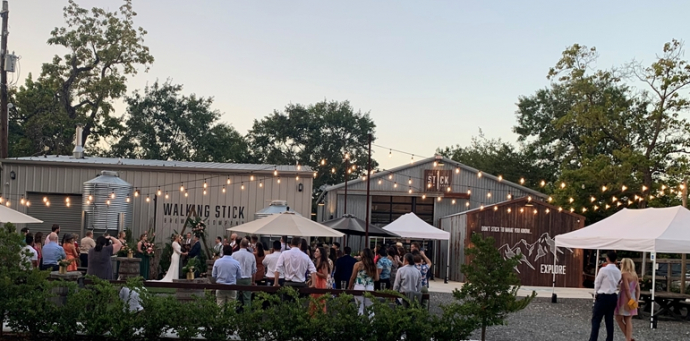 "Great beer and great atmosphere."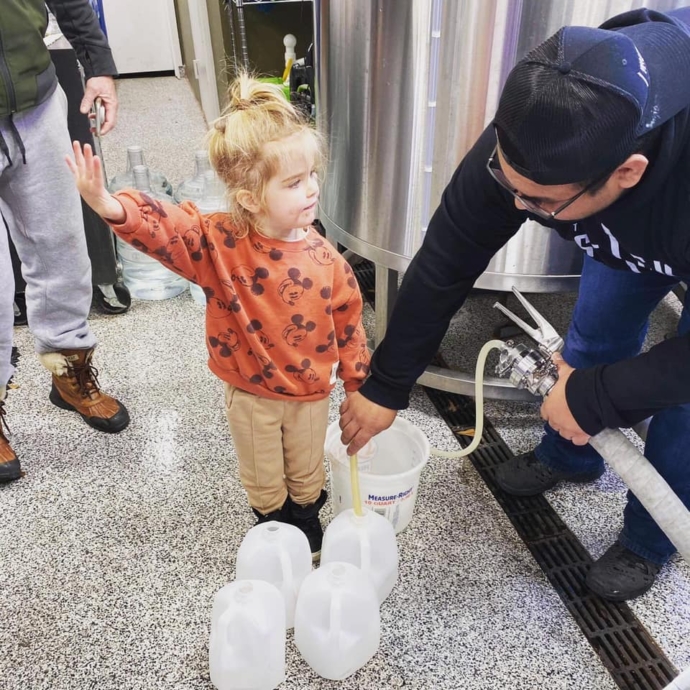 "Wonderful owners that give to their community. "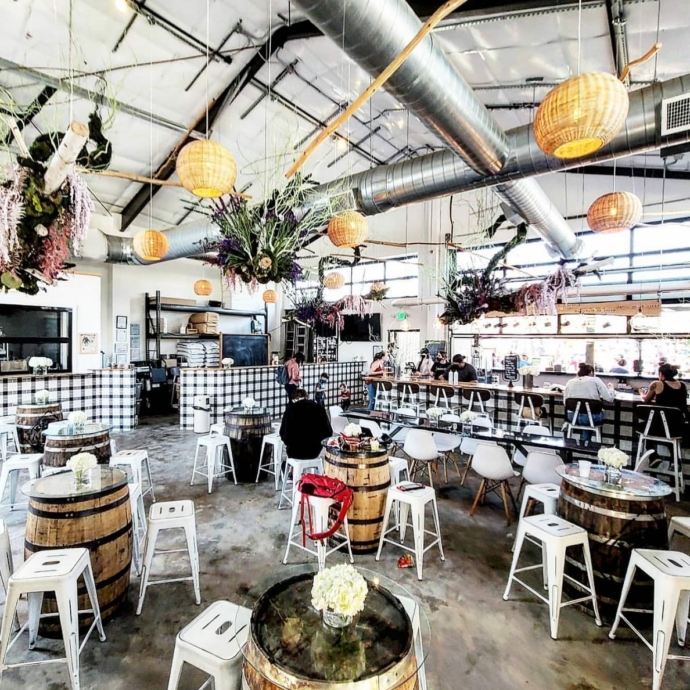 "Great beer and wine options!! BEAUTIFUL setting with lots of seating. GREAT place! Dog & kid friendly. Great Bierstadt Blonde Ale. "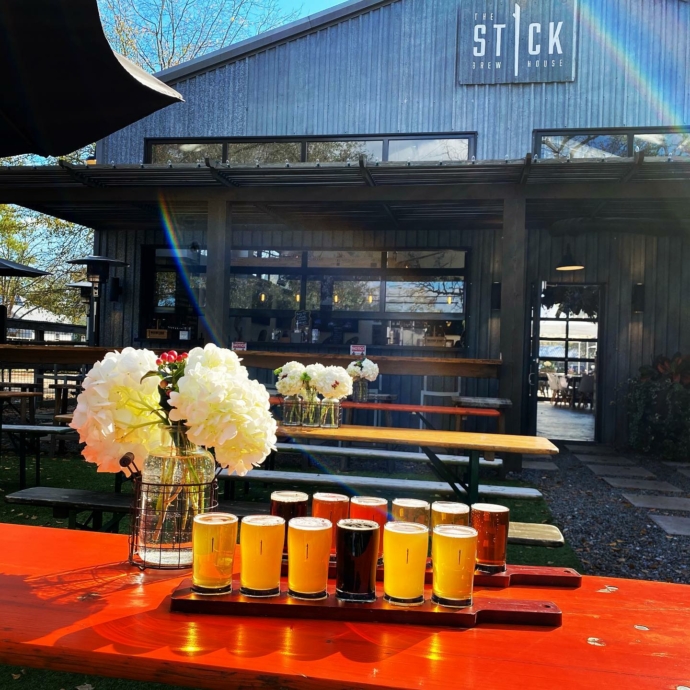 "Very cool place, fun atmosphere, casual, kid & dog friendly. Great beer! I recommend the Milk Stout for you Guinness lovers! It's delicious!"
"Great atmosphere, excellent beer, playing perfect tunes on a beautiful afternoon. Can I live here?"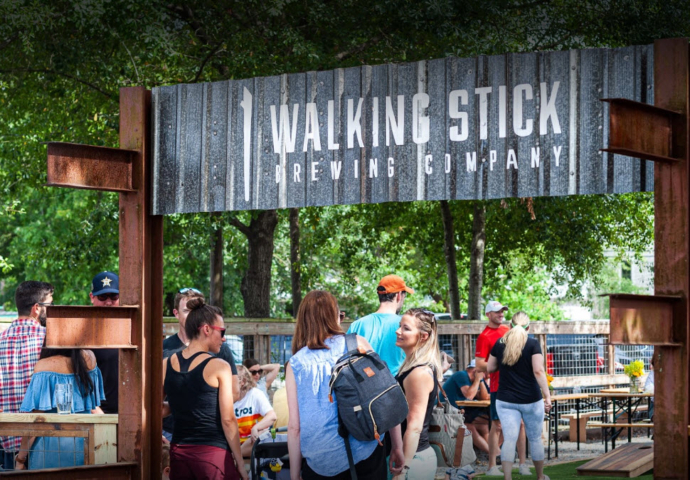 "Great family-friendly staple for our neighborhood! Always has beautiful fresh flowers and lots of play things to distract the kids for a minute so Mommy, Daddy and friends can enjoy a drink. We are lucky to have a nice place like this nearby!"